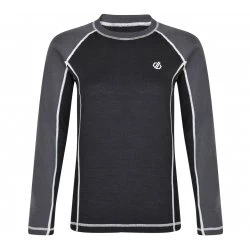 Availability:
111 In Stock
Thermal underwear 

Dare 2b Women's Advanced Merino Wool Wicking Base layer Set

The Dare 2b DWU338 Women's Advanced Base layer Set keeps you comfortable all the time. Its flat-locked seams provide ease in the body movement. Made with woolwic polyester and merino wool fabric, this baselayer set has anti-bacterial and moisture-wicking properties which keep you dry and free from bad odour. Its thermal properties keep you warm as it traps an insulating layer of warm air around your skin.
Woolwic polyester/ merino wool fabric.
Merino wool mix - 50% merino/50% polyester.
Natural wicking and anti-bacterial odour control properties.
Thermal properties.
Flat locked seams for comfort.