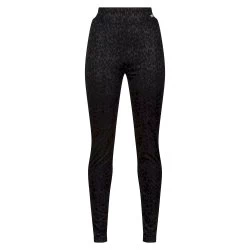 Availability:
111 In Stock
Women's Thermal underwear Regatta Bampton Pant
As long as a garment was designed to be a base layer, you can assume that its fabric does a decent job of wicking moisture. Synthetics excel at wicking and dissipating sweat, so they give you the driest feel of any type of fabric.
Featuring a polyester and bamboo yarn blend, the women's gym leggings provide long-lasting comfort.