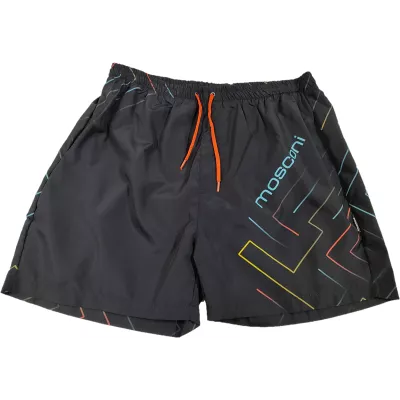 Availability:
111 In Stock
Men's swimming trunks

Mosconi Ancon Labyrinth
They are very smooth looking and have a medium casual length. The black colored shorts are built for swimming in the pool whilst also being suitable for a day at the beach.
A good opportunity to switch things up. Quality fabric is stretchy and flexible for optimum comfort and movement. Fabric feels amazing wet or dry and dries fairly quickly.