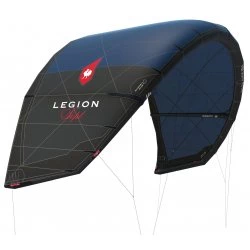 2,280 Lv
1,850 Lv
-430 Lv
Availability:
55 In Stock
Kite HB SurfKite Legion 6.0
Specially designed for Strapless and Freeride, the Legion has an incredible capacity to depower on request. The kite offers an amazing drift on demand to the surf, as well as an excellent pop in freestyle when free-riding.
The Exostructure is our ultimate construction in terms of durability, without compromising on weight. Thanks to the Progressive Strapless Profile in 3 battens, the Legion is stable, light and manageable with excellent flying qualities in low range.
The moderate ratio aspect and short clamping offer constant power and precise control. Our Driving Mode allows you to configure your kite according to your style : speed, feeling, quick turns.