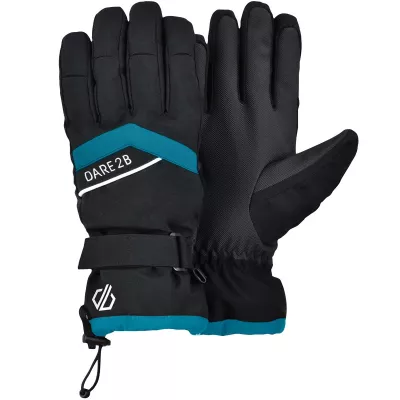 Availability:
55 In Stock
Two-tone and modern, the CHARISMA is a women's ski glove that is an essential accessory for spending long hours on the snow.
Stretchy, insulating this ski glove combines all the assets to allow women skiers to enjoy their day of skiing while keeping their hands warm and dry. This model is a good mix of comfort and performance thanks to its polyester Ared Stretch fabric, highly waterproof and breathable. Lightweight polyester insulation is included as well as a soft Thinsulate fleece lining. Hands are pampered and skiing is made easier with a variety of details.
The palm and thumb are textured to provide a good grip on the ski poles, while the wrist is adjustable with velcro and drawcord, not to mention the nubuck thumb.
Water repellent finish
Thinsulate lining
Polyester lofty fabric insulation