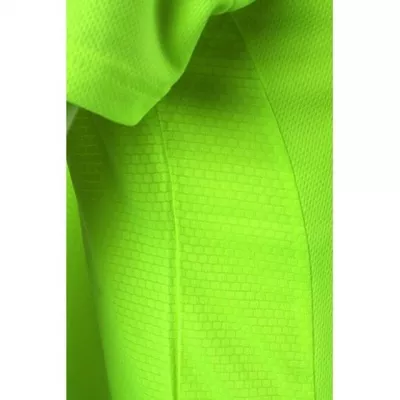 Men's T-shirt Joluvi Duplex has been specifically designed to train in. The versatile Hi-Cool fabric will keep you dry reducing visible sweat marks.
Joluvi's Hi-Cool material a high performance fabric that promotes rapid evaporation of excess sweat to the outside of the fabric through the material's nano-inverted funnels. It keeps your skin dry, and reduces your body temperature as sweat is evaporated, the material also helps to reduce rapid muscle cooling after training.
The Duplex T-shirt feels soft and light, it also has anti-odor properties.
A great choice for the gym or training outside.