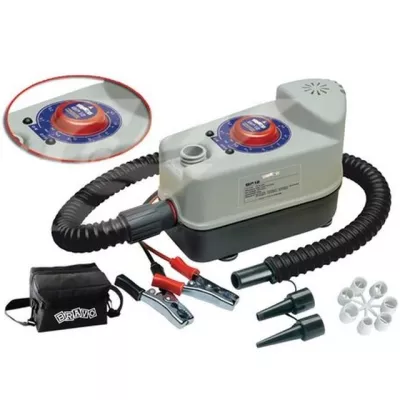 Availability:
55 In Stock
The Single-Stage Pump is slightly smaller and weighs only 2.6 lbs.
It comes in a carry case that stores the pump, the hose, the alligator clips and the valve attachments. It is super portable.
When you attach the high-pressure piston pump to the valve on your paddle board then set the PSI level on the pump, you can then stand back and just let it do its thing.
It will stop automatically when it reaches the desired PSI level.
The valve attachments will work with all inflatable SUP's that have a Halkey-Roberts style valve… Which from what I have seen is pretty well all ISUP's.
The pump will not only inflate your board but it also has a deflate function.